Simón Franco is a company that manufactures, exports and imports jewelry all over the world. It has been a reference in its sector since 1917.
Currently the company is present in over 75 countries throughout America, Europa and Asia.
The Company has over 100 years of history, experience and innovation, which attest to the company's excellence, founded in 1917 by Simón Franco, with the help of his son-in-law Luis Torres Abad. Both of them allowed the third generation to take over, led by Luis Torres Franco, president of the company and his wife Eva Villanova. Currently Luis Torres Villanova runs the company and is in charge of a young and dynamic team.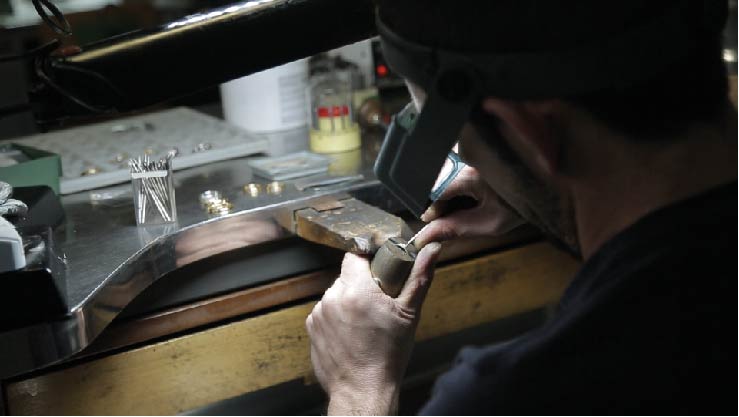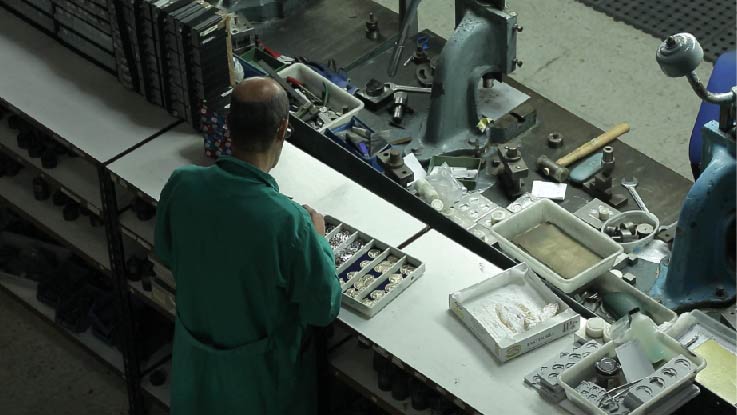 At the beginning, the company mainly worked on religious pieces, wedding rings, bracelets... it stood out for being the first Spanish company that set diamonds in its products thanks to machinery imported from Switzerland.
Today more than 70 professionals work for the company in Zaragoza and Italy, where the company has its center of operations. We work with all types of products, such as solid gold and different types of gold jewelry. Orders are shipped daily all over the world and thousands of customers trust the professional skill and craftsmanship of Simón Franco.
The company's main objective is to produce articles of excellent quality based on different preferences and market trends, while always promoting precision casted and hollow tube products. We therefore continuously innovate, always looking for new market trends.
Nowadays, the technology used at the company's facilities and its qualified staff guarantee excellent quality in all of its products, such as bracelets, medals, necklaces, rings or diamond jewelry, as well as other articles. We manufacture all types of metals, like 21 Karat, 18 Karat, 14 Karat, 10 Karat and 9 Karat pieces and we import and export to and from different countries, which make up a large portion of the volume of our business.
Over the last ten years we have specialized in selling to large commercial networks on a global level thanks to our excellent service. Consequently, the company has grown in all of its sales channels, making Simón Franco a market leader and a company that is completely consolidated in national and International markets.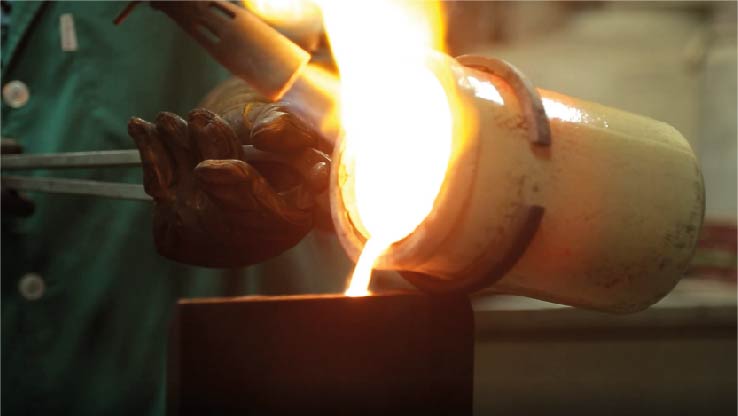 The company has different business areas: Simón Franco rings, Simón Franco manufacturing and Simón Franco diamonds; three areas that allow it to take on today's customers' needs and demands.
The strict and comprehensive production controls that we put our products through assure their total quality. The controls in our facilities begin from the casting stage to the finished product.
We have a young and ambitious team with innovative spirt who strive to excel. A team that wants to continue leading in the Spanish and international jewelry sector.
One of the premises of Simón Franco is the maximum importance we stress in taking care of our customers. Every day we work to reach new customers and broaden our networks all over the world.
Our business activity is complemented by our presence in jewelry trade shows all over the world. Madridjoya in Spain, Vicenzaoro and Oroarezzo in Italy, the JCK in Las Vegas or the Hong Kong International Jewelry Show, are only some of many events we participate in. They are very important dates on our calendar because they are reference showcases to highlight our new products. They are ideal opportunities to show our customers the latest trends.
Simón Franco has known how to adapt to new market necessities with digital presence and opening new product distribution channels, thus making shopping online easier with a large catalog of products while maintaining high levels of stock, which guarantee permanent availability of our merchandise.
Response time from when an order is made until it arrives to the customer has been reduced to record time, assuring quick and dynamic service with maximum guarantees.
Ultimately, Simón Franco is a synonym of quality and commitment with our customers. In this tough business Simón Franco has found a way to increase its prestige while generating tradition.